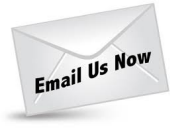 Delaware PC Services, LLC.
20660 Coastal Hwy unit 4
Rehoboth Beach, DE 19971





Quick Note: We encourage people to come into our retails location, since we DO NOT CHARGE to look at your system and almost 98% of the time we need to see the system to determine what is wrong with it. Most of the time the issue is less than what people think to fix it. You do not need an appointment and no matter how busy we are, we take the time, right when you come in, to look at your system with you to see what the problems are - then we give you an estimate to fix it. Once you approve the estimate, work begins that day in order to get your system back to you in the shortest possible time. If you have any question you are also welcome to call the number above. We look forward to meeting you!
Directions: Head south of the Rehoboth Beach entrance, on 1, Coastal Highway, over the bridge on the right in the Seacoast Center - before Dewey Beach.